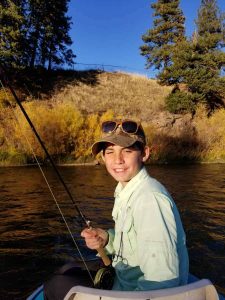 On My last guide day of 2017 I had the distinct pleasure of taking Milo on his 12th birthday. We were welcomed in with idyllic weather on an October day. Indian Summer in Western Montana, kindred souls on a vacant river…does it get any better than this! Armed with a XLS II #5, I quickly had him casting into pods of rising fish, and his dad, Sam, had taught him well. In short order, he hooked, landed, and released his first ever brown trout.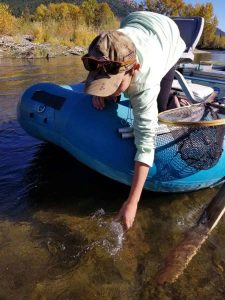 In the next run, he dropped the PMD perfectly just above a rising fish, and voila!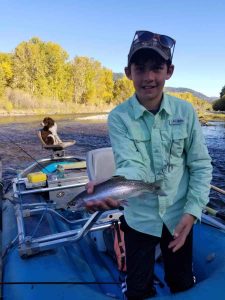 To complete the hat trick, he plucked a cutthroat from the next pool.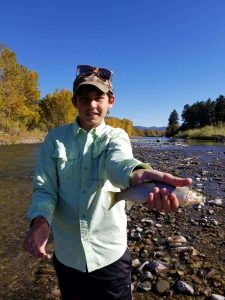 As the shadows stretched and we pulled into the takeout, Milo had one more trick up his sleeve. We functioned as a team all afternoon, this was guiding at its best and no better way to wrap the 2017 season than fishing with Milo!