The Age of the Hybrid Angler
Versatility is the mark of the hybrid angler.
He/she/they identify themselves as just "angler", not "fly angler" or "gear chucker". A hybrid angler reaches for the best tool for the job.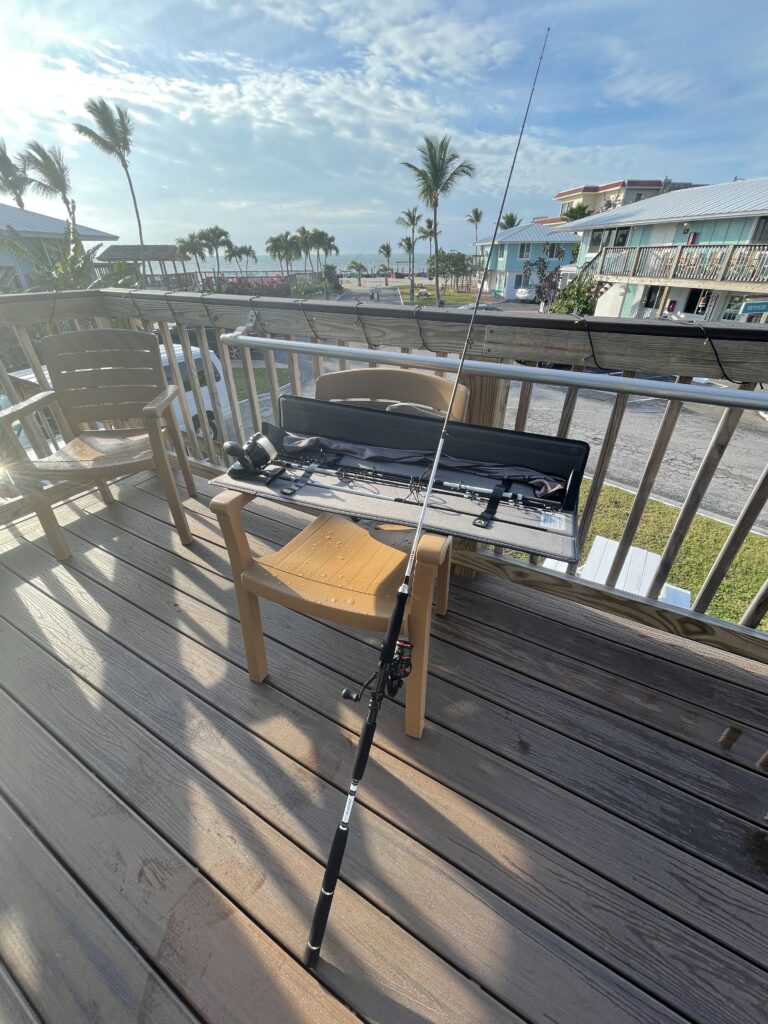 The Rise of the Hybrid Angler
Flyfishing as an elitist sport has all but gone by the wayside. Nowadays, a wayside is a good place to find a conversion van outfitted with rod racks and personal watercraft. The gypsy on the title of this mobile assault rig doesn't subscribe to "sporting journals" or a catch and release ethos for introduced species. He/she (or they?) has discovered through travel and experience, the need for terminal tackle. Common sense, rather than an elevated view of oneself, determines the method with which fish are pursued. In this new era of personal identity, we have entered the age of the hybrid angler.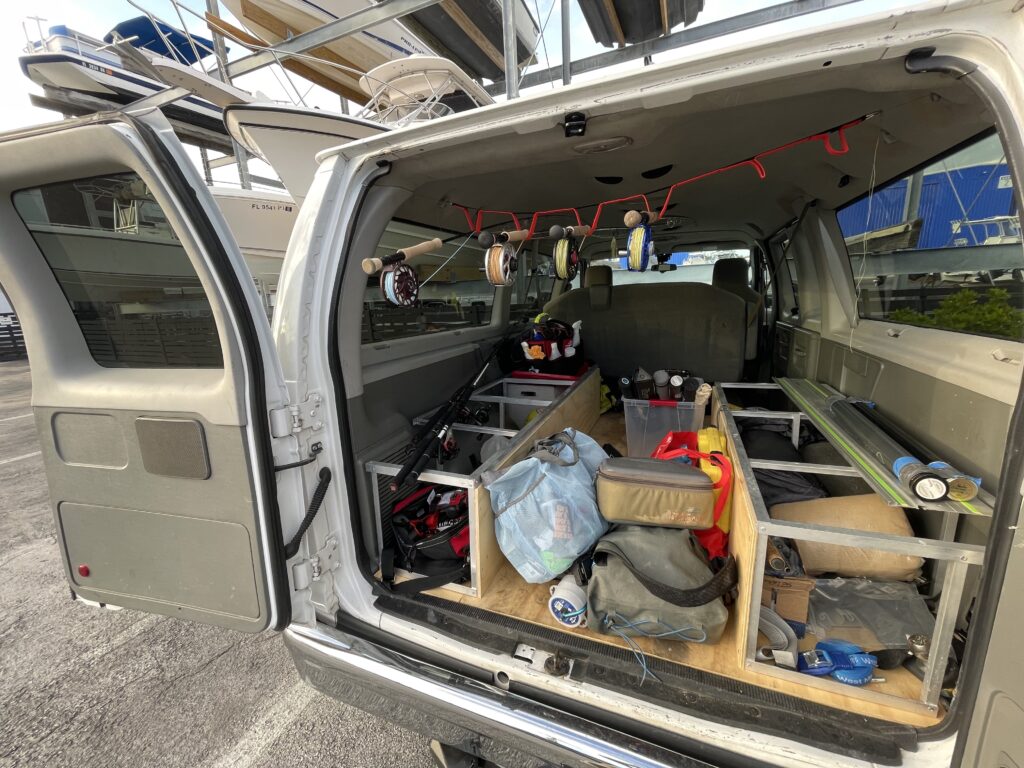 What is a Hybrid Angler?
Versatility is the mark of the hybrid angler. He/she/they identify themselves as just "angler", not "fly angler" or "gear chucker". A hybrid angler reaches for the best tool for the job. They may have come from a flyfishing background and recognized the need for terminal tackle, or vice-versa. Experience has learned them a thing or two. They recall that one guy in Belize who had a spinning rod, went out during a gale, and fed the entire lodge. Their ego has been deflated and they have arrived at a place where fishing is limitless and time and money are limited. The more fishing scenarios and species an angler is exposed to, the more likely they are to become a hybrid angler.
Necessity, the Mother of Hybrid Anglers
Nearly every guide with a client list is hosting off-season rambles to exotic destinations. Subject to a laundry list of environmental factors, adventure anglers with high hopes are often dealt a dose of tropical reality. A fly angler may curl up with a good book until the tempest passes. A hybrid angler unsheathes a gear rod and goes fishing. The popularity of fishing for invasive species, from snakeheads in the Smokies to pike in the Rockies, has allowed for the acceptable addition of spinning and casting rods in rafts and drift boats. Conversely, a growing number of staunch terminal tackle anglers have now seen enough fly rods in action to respect the tool.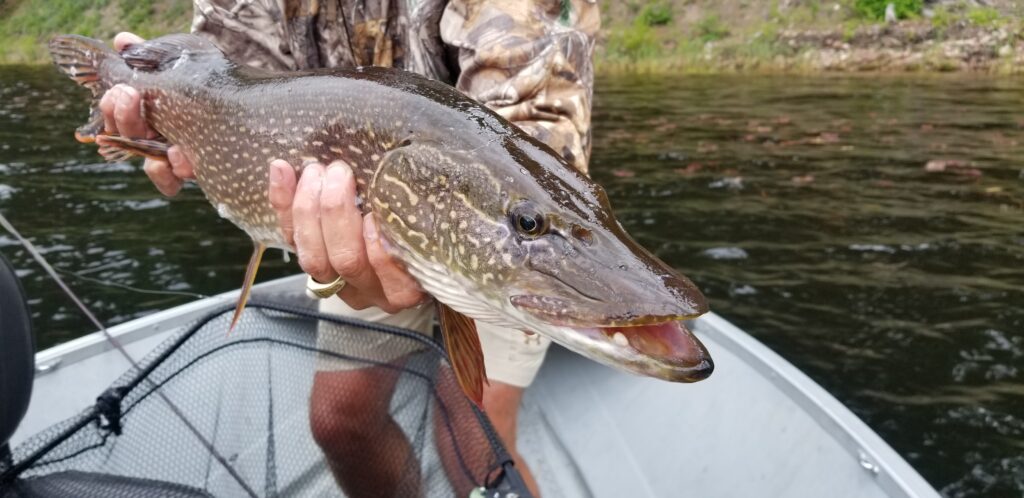 Ask Yourself, Does this Rod Make Sense?
Nearly any fish that can be landed on terminal tackle can be landed on a fly rod and reel, provided the gear is stout enough. However, just because it can be done doesn't necessarily mean that it should be done. There are many situations where employing terminal tackle is the right thing to do. For example, is trolling a fly behind a boat whilst meat hunting for pelagics really "fly fishing"? If there's no actual fly casting involved then a terminal tackle setup is logically the better option https://cd-fishing.us/flyfishing/trycd-allland/.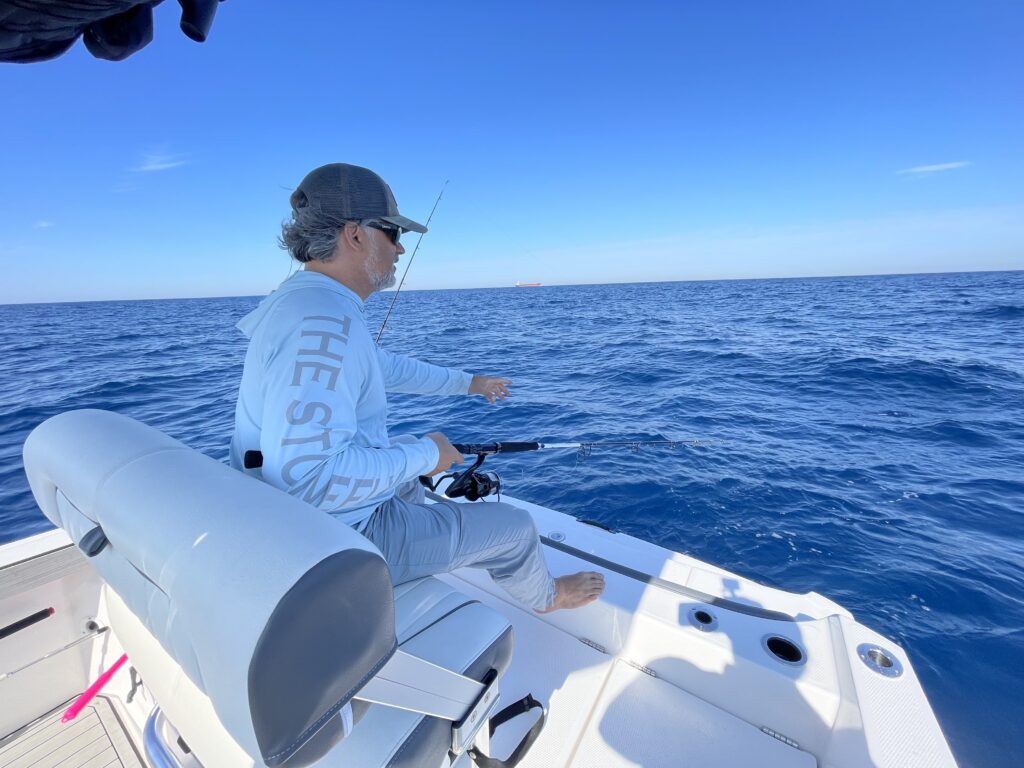 A Gear Rod Can Save on Physical Therapy
I'm guilty of lobbing a big heavy indicator rig laden with split shot upriver and dead drifting my share of steelhead and salmon runs. I've even stood idly by why fly anglers armed with 13′ Spey rods heaved double nymphs rigs upstream. The smart anglers had centerpin rods and reels for their dredging. I soon realized that I was working too hard to achieve the same presentation. Let it be noted that if a 30-count is necessary for the fly to sink to the depth of the fish, then perhaps a jig rod is the better choice? A simple rule of thumb-if there's even the slightest possibility of developing tendinitis from the casting effort, then the fly rod is not the answer.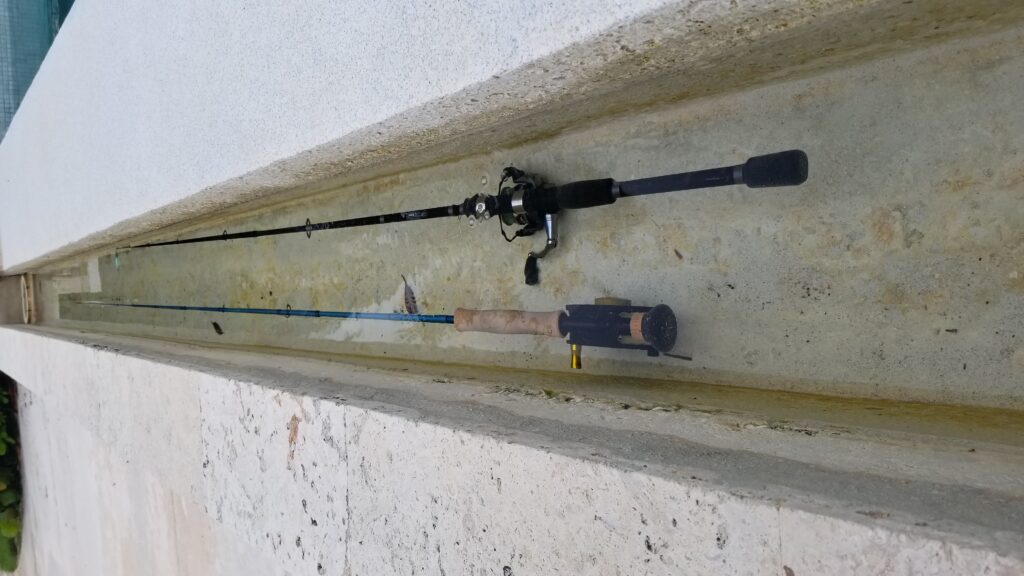 Bait and Switch Fishing
A spinning or beach casting rod rigged with a hookless plug can prove invaluable. In Baja, for example, teasing roosterfish from a 9-iron away into fly casting range is an accepted form of entertainment. Laid-up barracuda, wherever they are found, can be spurred into action with a stick bait. Once in kill mode, the fly is offered and often violently accepted by saltwater's most underrated fly fishing target. Bait and switch, or teasing, is akin to a bicycle built for two and fun for both parties https://cd-fishing.us/flyfishing/trycd-allland/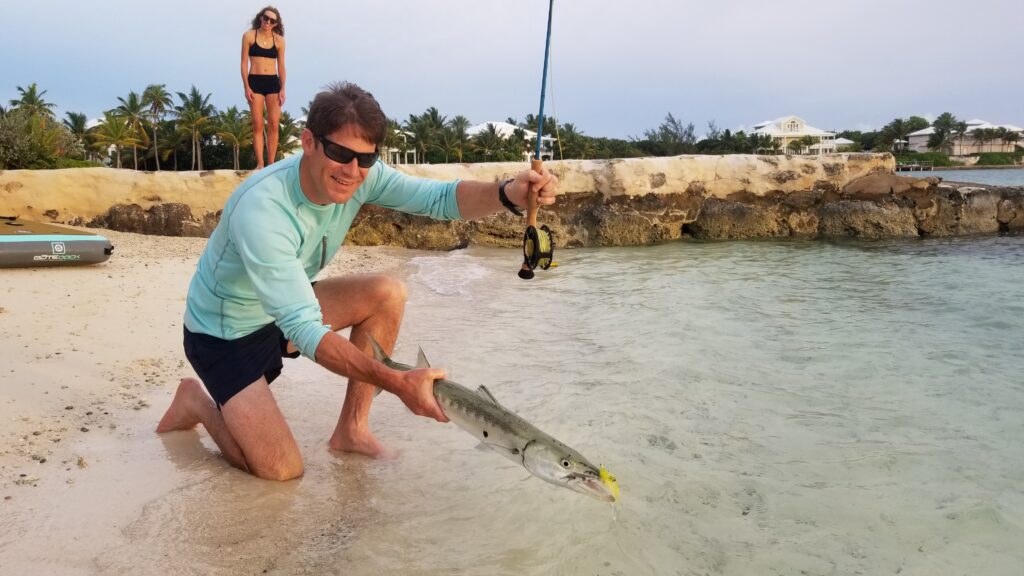 Take it from the Old Guard
A fly is the best medicine when sight-casting to fish in shallow water, where delivery must be accurate and often, inconspicuous. In the proper hands under the right conditions, a fly rod is deadly accurate, and presentation can be manipulated and controlled like a cat toy. Unfortunately, those conditions don't always present themselves. Many a pioneer of "fly fishing" was in fact, a hybrid angler of the first order. Lefty Kreh is a good example https://en.wikipedia.org/wiki/Lefty_Kreh. The old salts knew to leave any personal preferences or prejudices at the dock and feed the fish what they want. Whether a lifelong fly angler or a staunch gear-chucker, you should strongly consider adding the alternative package, and the associated skillset, to your quiver.