Breaking News!!!! Record Flooding Wreaks Havoc Across Montana
"500-Year Flood" along the Yellowstone River drainage destroys homes, roads, and prompts the closure of Yellowstone National Park
On June 13th, videos of the catastrophic flooding event began surfacing across all media platforms. Near Gardiner, the Tom Miner bridge washed away and an onlooker was there to capture the moment.
The Absaroka-Beartooth mountains on the border of Montana/Wyoming received the first heavy snowfall of the winter in April. Over the past week, torrential showers coupled with a sudden spike in temperatures accelerated runoff. This created a "perfect storm" in terms of snowmelt along the Yellowstone River, the longest undammed river in the Continental US. Mudslides and water are surging down both flanks of the 944,000-acre Absaroka-Beartooth Wilderness and all entrances to Yellowstone National Park are currently closed. "Unprecedented" is the word the park service used to characterize the levels of rainfall and flooding.
Red Lodge Under Water
Downstream, the mountain community of Red Lodge was directly in the path of the torrent. Rock Creek, a tributary of the Clark's Fork of the Yellowstone, swelled, abandoned its banks and ran through the main drag.
Chad Pavlick is a guide and outfitter in the region and a longtime Red Lodge resident https://cd-fishing.us/about/field-agents/. Pavlick reports that as of 7PM on June 13th, Red Lodge was without power and water. A community-wide mitigation effort was well under way involving local fire, police, sheriff, fish and game, and residents. "Even vacationing folks have pitched in and helped with the sand bags", Pavlick said. Many residents have lost their homes but the extent of the damage is undetermined. "Noboby has flood insurance in these parts," Pavlick added.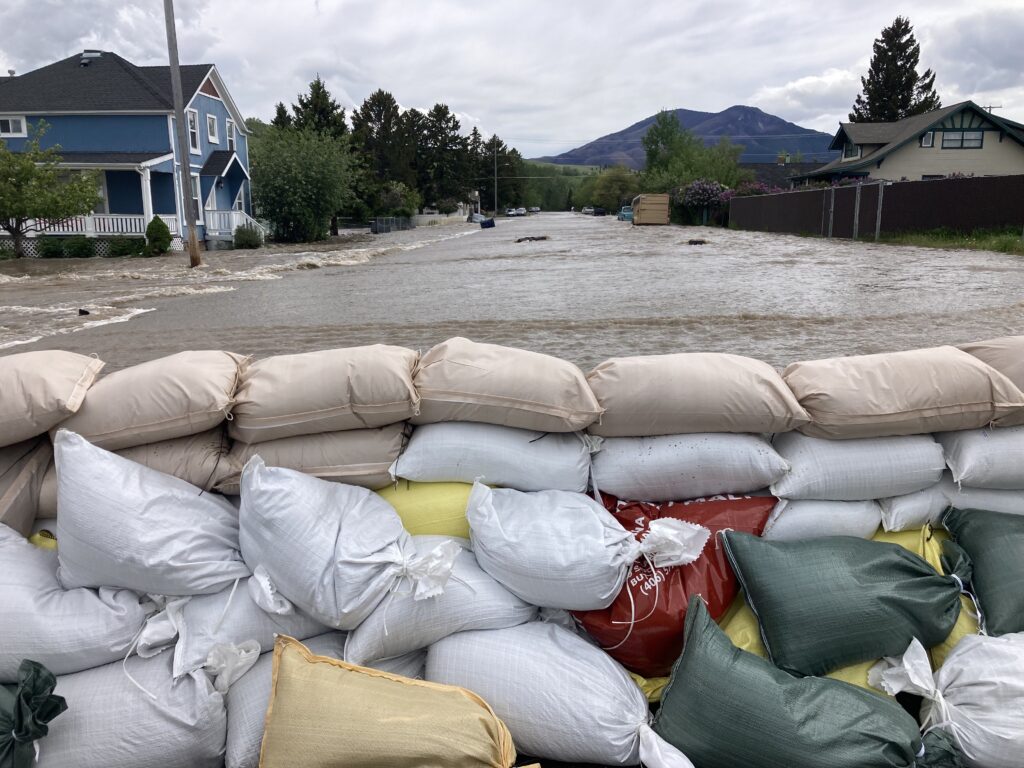 Some communities have been completely cut off due to the destruction of multiple bridges and roadways. "The next week is going to be the tale of the tape, I think the rain did most of the job before the hot weather. We may have seen the crest here but the situation downriver is going to be dicey over the next week," Pavlick said.
Communities along the Yellowstone, such as Miles City in Eastern Montana, are bracing for impact. The Dakotas will be next in line as the torrent makes its way across the vulnerable plains. "In 1997 we had a 100 year flood event, something close to this, but I've never seen anything quite like what we're currently witnessing," added Pavlick.
Western Montana Remains in Limbo
Here in Western Montana, along the Clark Fork drainage, our precipitation accumulation looks different. Since winter began, the Bitterroot and surrounding ranges have been receiving relatively steady snowpack. This makes our base more solid, but a similar weather event could cause major flooding. Travis Craft is a Missoula-based guide/outfitter and the former Director of the Western Montana Avalanche Center. "I'll be honest, I don't know what is going to happen here. If we get some 80-degree days with rain, it good get ugly," said Craft.
"What we're seeing over here is a rain-on-snow event. If you look at our precipitation, we haven't seen this much water in our basin for a long time. We had a cold April which kept our high-elevation snowpack intact, and a May/June with a lot of precipitation," Craft added.
Jennifer Kitsmiller is a meteorologist with the National Weather Service in Missoula and has been monitoring the situation across Northwestern Montana. "Over the last 12 hours we've had a pretty steady band of precipitation. This extends from the community of Troy East to Kalispell and into Glacier National Park. Valleys in those locations have received 1/2″ to 1″ of rain this week. In the terrain (high elevation) some basins have received up to 3″, including snow. Currently there is a flood warning in effect for the HWY 2 corridor northward."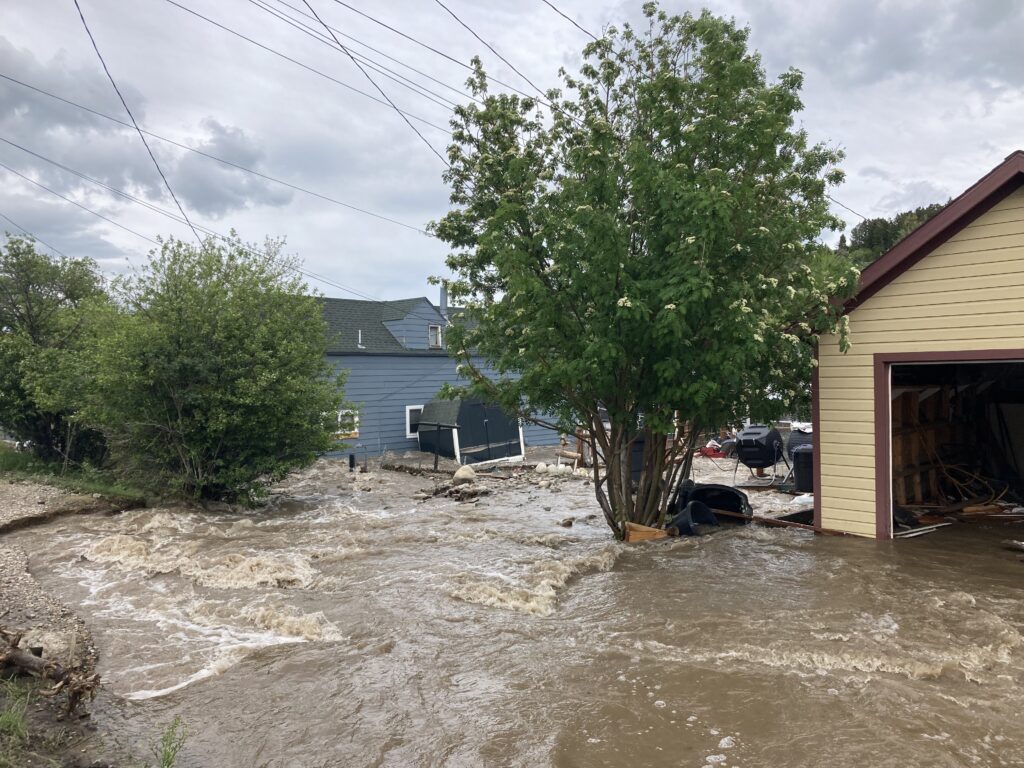 More Moisture to Come and Flood Warnings in Effect
We looked at recent snowpack data within the Bitterroot basin and saw a staggering 1368% of average. https://www.wcc.nrcs.usda.gov/ftpref/data/water/wcs/gis/maps/mt_swepctnormal_update.pdf. This interpretation is based on data from multiple snow-measuring sites, and requires clarification. "Within the Bitterroot Basin, SWE (snow-water equivalent) is around 15 inches at present," Kitsmiller said. This is above average, but not a crazy amount of SWE, but certainly higher than average. The record for this day is over 40″ of SWE. The true measuring stick is not about snow depth but how much moisture is in the snowpack," Kitsmiller added.
"The warmup is coming, and we have some concerns. Some valleys will be hitting 90's, maybe even mid-90's. Coupled with another weather system, that's going to continue snowmelt in the terrain," added Kitsmiller.
Flooding along the Bitterroot and Clark Fork is highly possible, but question marks remain based on weather models. "Any way you slice it, the rivers are going to remain high," Kitsmiller added.
Fishing Industry Flooded with Uncertainty
This week in Missoula, as the brunt of our guide season should be under way, we received our first cancellations. We don't believe that our primary rivers like the Blackfoot, Bitterroot, and Clark Fork will be fishable, or even safe, for several weeks. On Rock Creek, the famed salmonfly hatch could be a wash this year.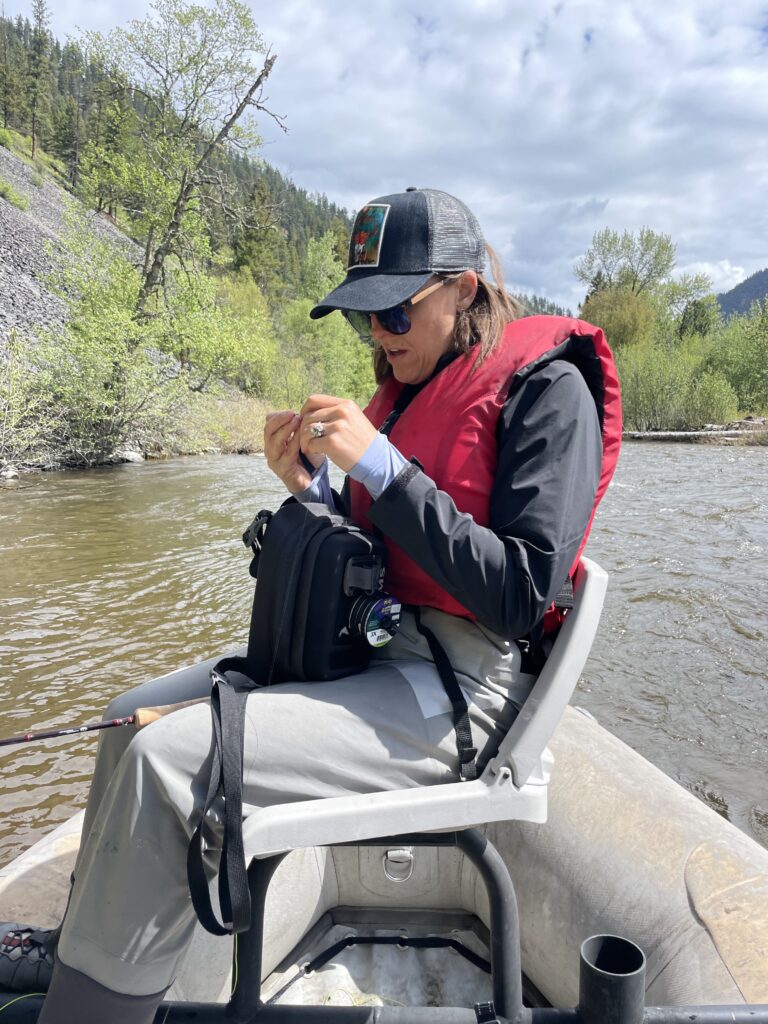 Like the Yellowstone, our rivers are free-flowing and water volume is at Mother Nature's whim. Flooding is likely to occur and fishing is an afterthought.
Bridges and roads have been washed out and all FWP fishing access sites along the Yellowstone are currently underwater. The Stillwater River in Central Montana is another popular fly fishing stream and will be forever altered.
Managers will attempt to mitigate flows on tailwater (dam-controlled) fisheries like the Bighorn and Missouri. The Bighorn is forecasted to reach 9500 CFS (cubic feet per second) this week. Expect fishing pressure to be high on both of these rivers, there's simply nowhere else to trout fish in Montana.
Our thoughts are with the residents along the Yellowstone and we will continue to monitor the situation.