Three easy patterns that fulfill most needs of a Montana flyfishing guide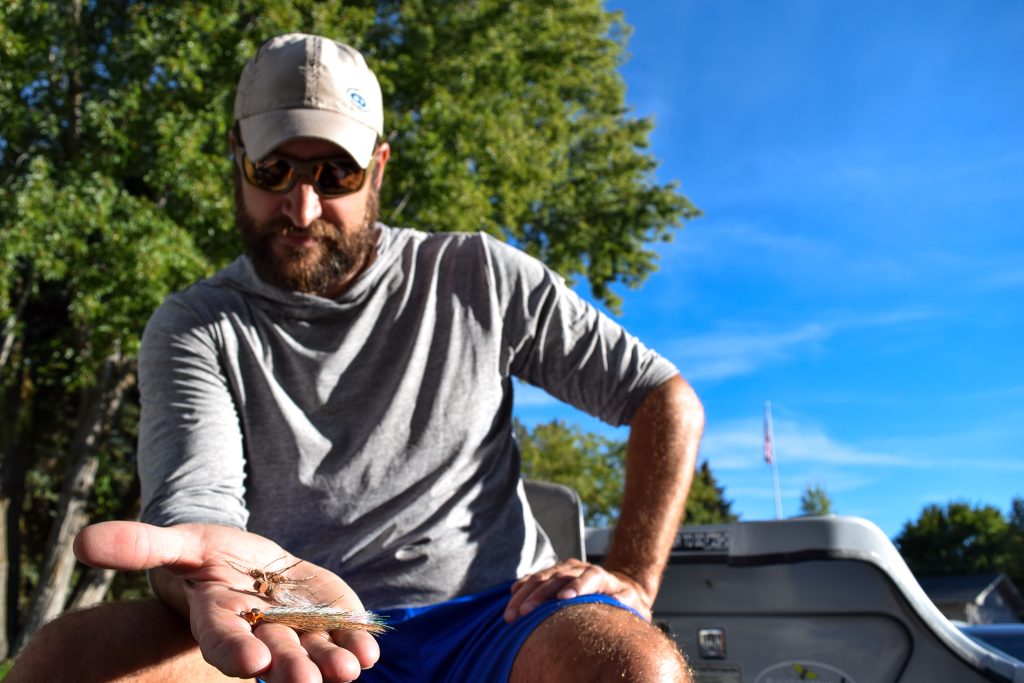 Guide flies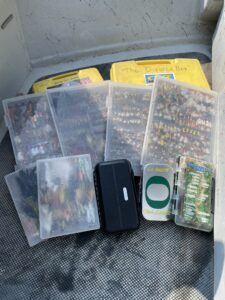 This is difficult to admit but I have a problem, a disorder, really, that has plagued me since I first grasped a bobbin and thread…I'm a fly hoarder. Within a waterproof bag I have a loosely organized stack of individual fly boxes labeled "Stoneflies", "Skwalas", "Nymphs", "Mayflies/Caddis", "Hoppers" and "Streamers". On top of all these, I have a clear plastic bin labeled the "Boat Box", which contains a little bit of everything, and lets not forget my trusty "Walk-n-Wade" box, a more concise version of the "Boat Box". In the bottom of my bag I have the "Flats Box", the "Steelhead Box", and the "Bass Box", because, well, you just never know? And last, but certainly not least, the foam-lined briefcase my wife affectionately named, "The Divorce Box", a treasure chest containing a gaudy selection of huge streamers. However, when it comes to guiding trout in my home waters of western Montana, I could leave all these behind, create a simple box called "Guide Flies", and get through most of the season on our freestone rivers with just three basic fly patterns.
What constitutes a Guide Fly?
In my time as a signature tier for a commercial fly company, I came to realize the difference between flies that attract fish, and flies that attract customers. It turns out, the latter possess the same qualities that I'm looking for in a "guide fly". Guide flies differ from personal flies in that their design caters to the skill level of the average angler. This includes weight, buoyancy, and the fly profile. The fly must be economical, in both time and money, as clients tend to lose a lot of bugs. As a guide, you are providing your client a distinct advantage if you can attach a fly to the leader that he/she can present reasonably effectively but is slightly different from those that line the bins of the local fly shops. Further, tying flies for your clients adds a personal level of service that sets the very best guides apart. Here are three flies that I certainly didn't invent but have tweaked to my personal preference.
A Proper Guide Dry Fly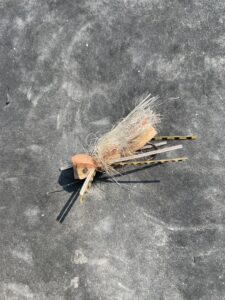 A proper prospecting dry fly pattern must be highly buoyant. It should pop right back up after a less-than-perfect mend and support a dropper nymph. On the freestone rivers in my neighborhood, stoneflies are prevalent all spring/summer, and hoppers all summer/fall. As such, my go-to guide dry fly consists of three layers of stacked foam, typically tan/brown/pink. I create the bodies en masse by simply adhering the foam layers together with super glue, and cutting inch-long individual forms, with pink on the bottom. This is the color that the fish mostly see, and the fleshy tone mimics either a golden stone or a hopper. I tie most of these on a size #8 hook, dub with natural Hare's Ear, and add a wing of poly yarn and flashabou for visibility (during hopper season, I may add cute, little polka dots and eyes with a sharpie.) This fly is highly effective all on its own and floats well enough to support a beadhead dropper. Though it is similar to many commercially tied flies, it is just different enough to fool educated trout.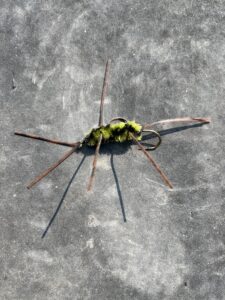 Nymph by Any Name
Called the "Girdle Bug" when I began tying these 30 years ago, this simple nymph consists of lead, rubber legs, and chenille in several colors. You'll see these in the fly shop bins labeled "Pat's Stone", "Rubber Legs", or the "Turd" in black, brown, green, golden and variegated combinations of all four colors. To begin, wrap the hook shank with lead and vary the amount of weight according to the depth, or light enough to run beneath a dry fly as a dropper. This is the detail that you can't get at the fly shop. These nymphs are highly economical in terms of time and money, and I don't cringe when losing a dozen in the willows during runoff.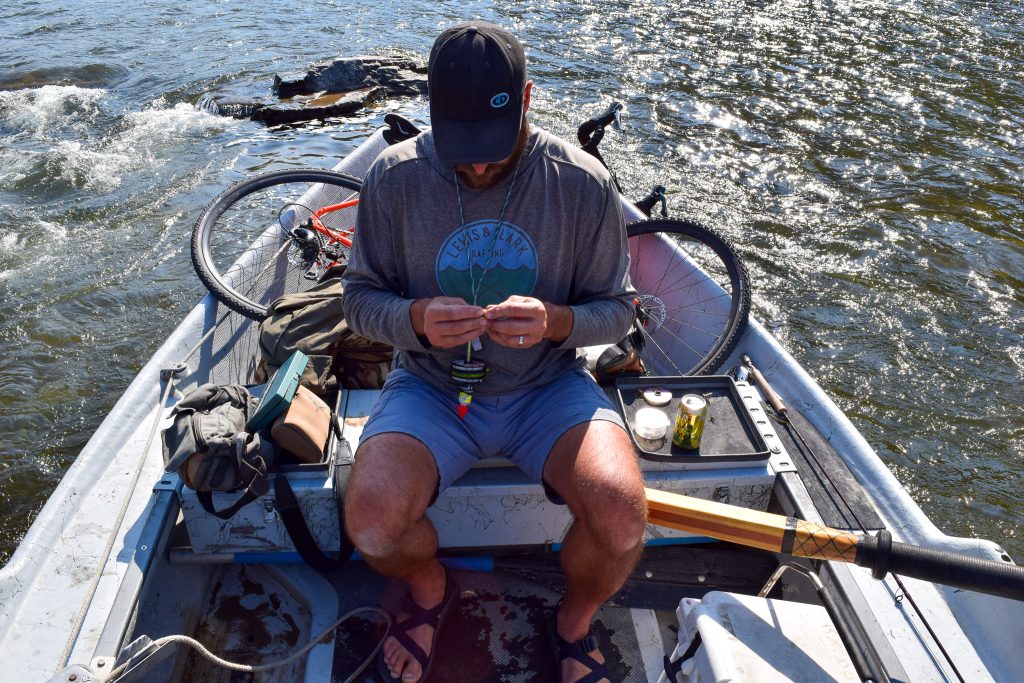 Easy Peasy Streamer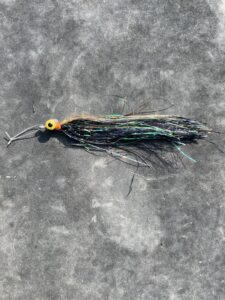 While fly fishing purists may faint at the sight of a fly consisting solely of synthetic flash, even stooping to the label of a "flure", Kreelex material is a guide's best friend for its simplicity and fish attracting qualities. Comprised only of dumbbell eyes, flashabou, and silver/copper/black Kreelex material, I can crank a dozen of these out in an hour and fish them with confidence throughout the prime streamer bites in spring and fall. While the average angler will struggle to cast a big streamer pattern, Kreelex material sheds water and even a large streamer is manageable for the intermediate skill level. 
The Whip Finish
As guides, we do our best to put our clients in position to catch educated, wild trout, within their skill set and physical limitations. As such, fly selection on guide trips often becomes a compromise. These three flies give the average client a good chance at fish day in/day out, and I'm able to crank out enough of them to keep 'em coming when they're lost of fish, branches, boat bottoms, and bad casts.